Research on Traditional Landscapes
We conduct research with the goal of laying the academic groundwork for conserving and managing famous traditional landscapes and natural protection areas.
Research on Famous Traditional Landscapes
Since 2006, the CHA has planned measures for activating the designation of famous landscapes and their protection, and implemented policies to 1) activate the conservation of historical and cultural landscapes, 2) expand the concept of famous sites, 3) refine the famous landscape designation criteria, and 4) expand such targets. Thus, 82 landscapes were designated as of January 2012, including seven landscapes designated in 2006, such as Sogeumgang Mountain in Cheonghakdong, Myeongju, and Famous Landscape, designated in 1970. The number of designated landscapes was increased to 107 by April 2014 as a result of invigoration.

The Research Division of Natural Heritage makes films of the country's traditional scenic sites while conducting surveys on the status of natural resources in an effort to use them as basic materials for the formulation of policies for their proper management and preservation. The results of such surveys and films of aerial photos are re-produced in the form of digital images and used by the Cultural Heritage Administration (CHA) and local governments for their home pages or as publicity materials.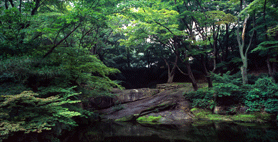 Seongnakwon (Scenic Site)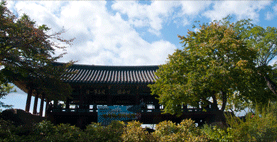 Jukseoru and Osipcheon of Samcheok (Scenic Sites)